Paris / Avenue de Saint-Ouen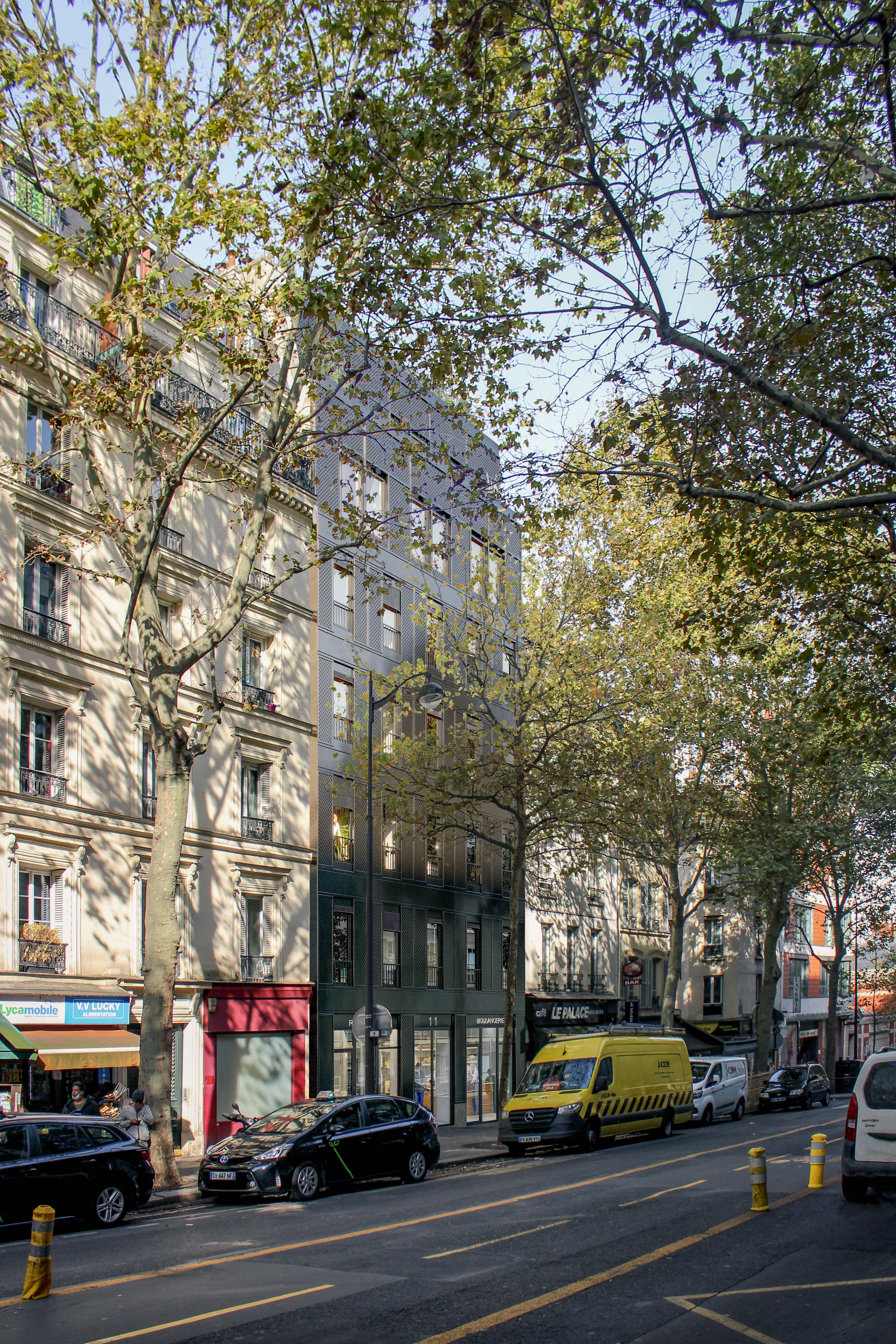 Year
2021 - 2024
Budget
2.3 M €
Surface
1170 m² GFA
Programme
Restoration, energy renovation and elevation
Phase
AVP / On going
Paris / Avenue de Saint-Ouen
The Avenue de Saint-Ouen is marked by a heterogeneous urban landscape characterized by buildings of different scales, heights, alignments, and architectural languages, built in the 19, 20 and 21st centuries.
Rather than starting from a tabula rasa, the project explores the possibilities of rehabilitating and elevating the existing buildings.

The new volumes are aligned with the facade plans of the neighboring buildings.
On the street, the top floor is set back to find the alignment of the adjoining buildings.
On the courtyard, the buildings are leaning against the limits of the adjoining buildings, occasionally exceeding them by one level at the bottom of the plot.

In order to give a unitary aspect to the operation, the existing facades will be clad with the same recycled aluminum skin as the elevated part.
The perforation and the rhythm of the façade cladding in aluminum boxes, vary between the two parts to leave a trace of the re-clad volumes.

The project aims to use materials of biosourced and recycled origin: the structure of the elevation will be made of wood frame and floor.
In terms of energy, the operation anticipates the needs of the RE2020 and is in line with the climate plan of the city of Paris, both for the extension and the existing volumes.

The energy performance of the existing building will be improved thanks to the implementation of expanded cork insulation under the cladding.
The plot will also be autonomous in terms of rainwater management: the green roof, as well as an underground basin, will allow 100% of the water to be recovered and reused for the maintenance of the site's vegetation.