22 Housing units and Offices |
Paris XVII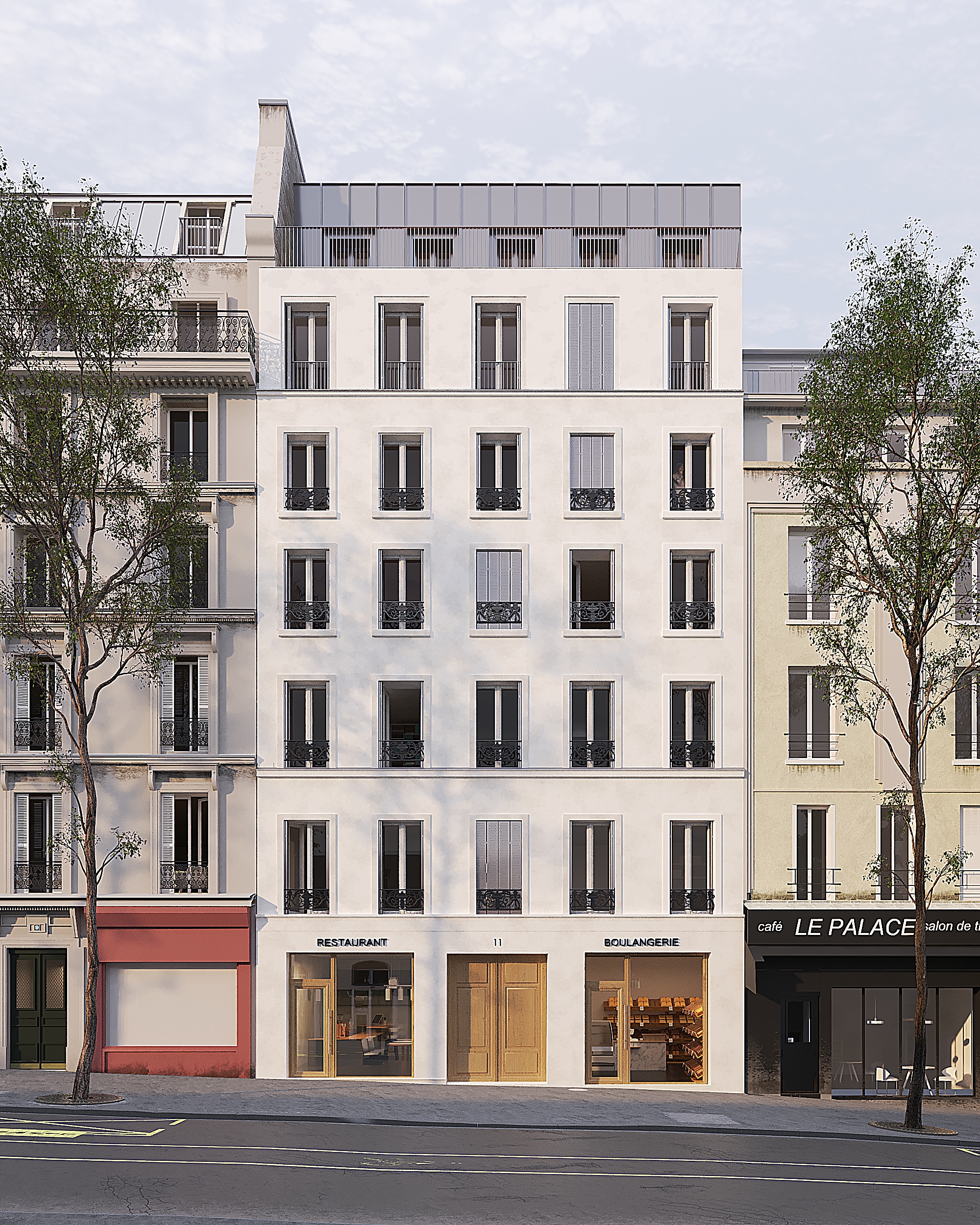 22 HOUSING UNITS AND OFFICES IN SUPERSTRUCTURE — PARIS XVII

The Avenue Saint-Ouen, in the heart of the 17th arrondissement of Paris, is marked by a heterogeneous urban landscape. For the intervention at 11 Avenue Saint-Ouen, the project explores the possibilities of rehabilitation and superstructure of existing buildings, rather than demolishing and building a new building.

The new volumes are aligned with the plans of the facades of the neighboring buildings. On the street, the top floor is set back to regain alignment with the adjoining buildings. On the courtyard side, the buildings are attached to the boundaries and adjoining buildings, occasionally exceeding them by one level at the back of the plot. The project aims to use bio-sourced and recycled materials: the superstructure structure will be made of wooden framework and floors.

To give a unified appearance to the operation, the existing facades are covered with the same recycled aluminum skin as that of the superstructure part.

The perforation and rhythm of the aluminum casing facade vary between the two parts to reveal a trace of the renovated volumes.
Program:
22 housing units + offices + shops
Area: 1,156 m² SDP
Budget: €3.3M excl. VAT
Project: 2021 - 2023
Construction: 2023 - 2025
Delivery: 2025 (estimated)
Client: Private